Jaffrey Property Management, LLC
Jaffrey Property Management, LLC was formed as a division of Tieger Realty Co., Inc. in 2004. We rent and/or manage residential property as well as commercial and industrial properties. We can and will customize our services to your needs and be glad to help with rental questions. For commercial properties, please contact Marc Tieger at 603-532-8765. For residential management questions, please contact Karen Baird at 603-562-5362. For residential apartment showings, please contact Larry Alvarez at 603-532-8765.
One Bedroom Apartment – 172A Great Road, Jaffrey
$950.00 plus utilities  1 Beds | 1 Baths | 4 Rooms |Jaffrey For Rent / Lease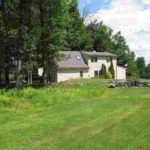 One bedroom, one bath apartment. Impeccable, private setting, living room with wood stove, oil heat, propane hot water, storage area and garage bay. (above garage) No smoking or pets.  Call Larry at 603-532-8765.