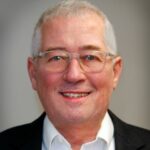 ​As a full time Realtor in New Hampshire, I work with buyers and sellers in an honest, positive manner and strive to make all parties happy during the trying process of buying or selling a home. Your home is where you will spend countless hours of your life, make everlasting memories, and experience both life's joys and sorrows. It is my goal to make sure you are happy in your purchase.
My philosophy is that I do not sell houses, houses sell themselves, and I can only help to educate buyers and sellers as to advantages and disadvantages of particular properties. Whether you're a first time homebuyer or seller, or a more experienced homeowner, the process can be stressful and time consuming. Part of my mission is to help to make the experience as enjoyable and stress-free as possible. I realize that this is a life-changing event. Purchasing property is not simply a business transaction to me, but a personal experience that should be satisfying to all parties involved.
I have lived in the Monadnock Region for over 40 years with my wife and have raised two daughters here. It's a rich region that provides positive experiences and beautiful views. I hope to share my love of the community with you. My years of experience in customer service, business, and home building fields allow me to help people reach their dreams and see potential in property. My long-standing history in the community has also provided me with a solid knowledge base about the Monadnock Region and its qualities, charm, and culture.
I look forward to meeting and working with you in the near future. 
Agent: Laurence Alvarez
REALTOR
Main Phone: 603-532-8765
Secondary Phone: 603-532-6261
Cell: 603-562-6043
Fax: 603-532-4519
Email: lalvarez@tiegerrealty.com
Website: https://www.tiegerrealty.com
View Larry's Listings
View the properties Larry is currently representing.